Today, we visited the Shinjuku Gyoen park, one of Tokyo's city parks. The park is beautiful and offers a moment of peace and serenity. It's the home of thousands of plant species and quite a few of them are labeled with QR codes. Just point-and-shoot and you can read up on what you see… that is, of course, if you can read Japanese.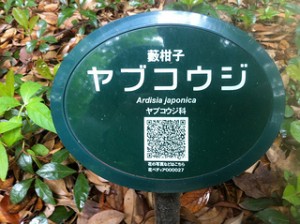 Read more using the QR code…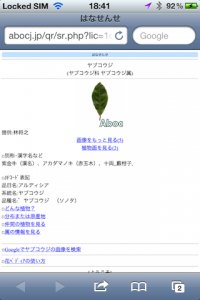 … in Japanese
After the walk in the park and a fantastic elevator ride up the 332 metres up the Tokyo Tower, we headed to the Akihabara district, the Electronics Town of Tokyo. What you can't find here in ways of electronics, you probably won't find anywhere else. Store after store with up to six floors filled with electronics, Japanese movies and toys.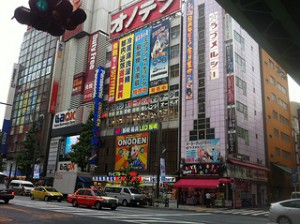 Never ending line of electronics stores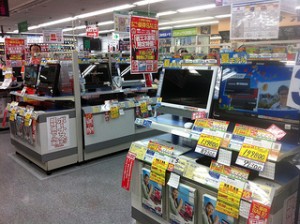 Electronics galore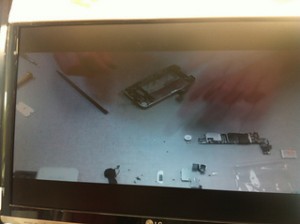 In one of the stores, this video tutorial shows how to disassemble your iPhone.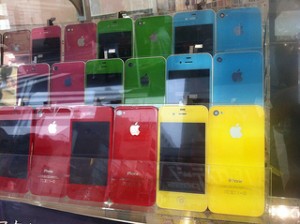 You can get your iPhone in any color. They'll disassemble it and put these on.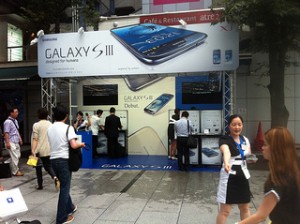 Street demonstration of Samsung Galaxy SIII
When I'm out walking, I try and figure out what phones people are using. What I've seen so far is that most use variants of Android phones. The Android-to-iPhone-ratio is about 5 to 1. Surprisingly many use large clam shell smartphones. I haven't spotted many iPads yet.
… and that concludes Day 1 in Tokyo.