I recently visited Microsoft in Seattle and want to share what I noticed on my way going there and back. I shot some photos and videos of the digital touchpoints and digital marketing offered by United Airline and Alaska Airlines. Mobile, apps, social media, and modern inflight entertainment… Check out the photos and video below.
Inflight entertainment. You pay $8 for your own personal tablet filled with movies, music, and games.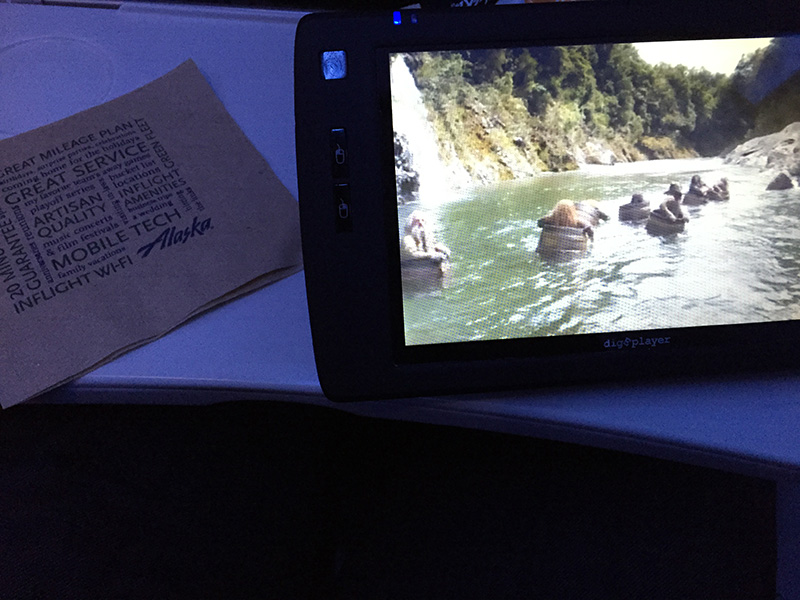 Watching the Hobbit. Check out the napkin. All covered with digital touchpoints marketing.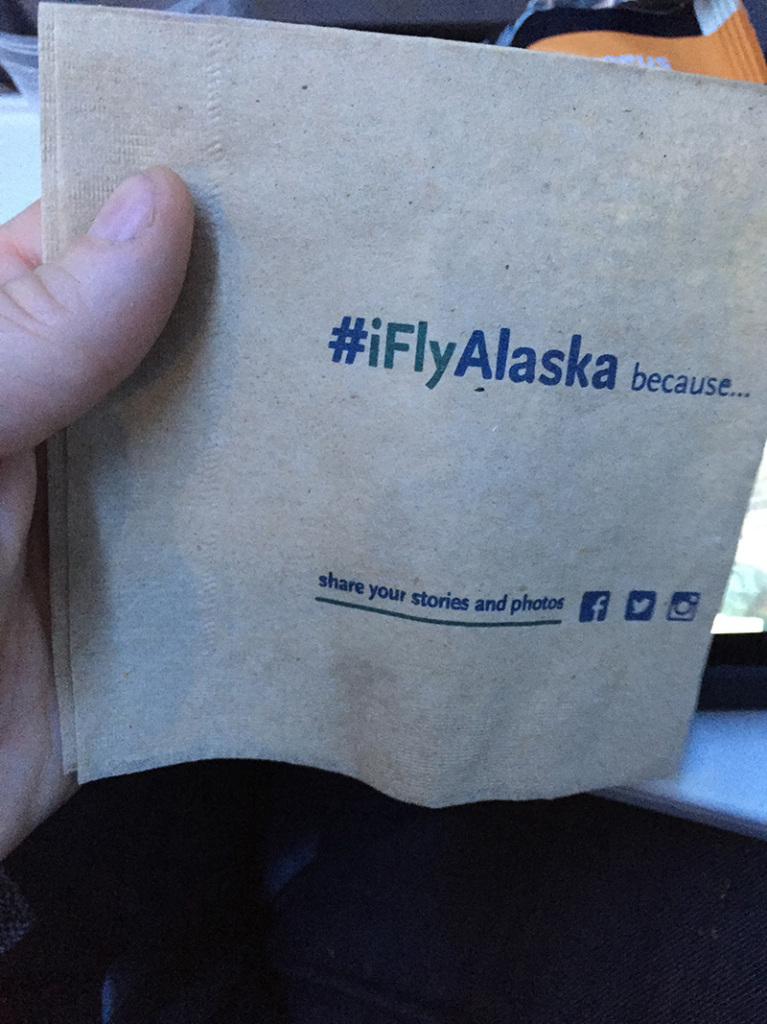 … and on the other side of the napkin: social media engagement.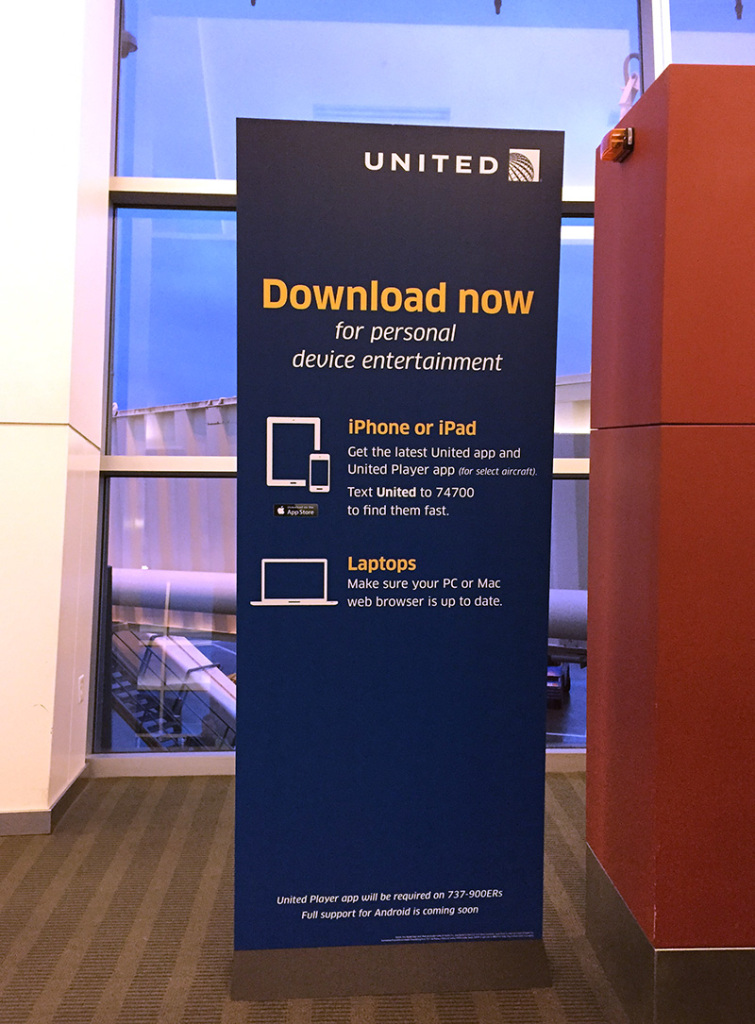 By the United Airlines gate: marketing of their apps.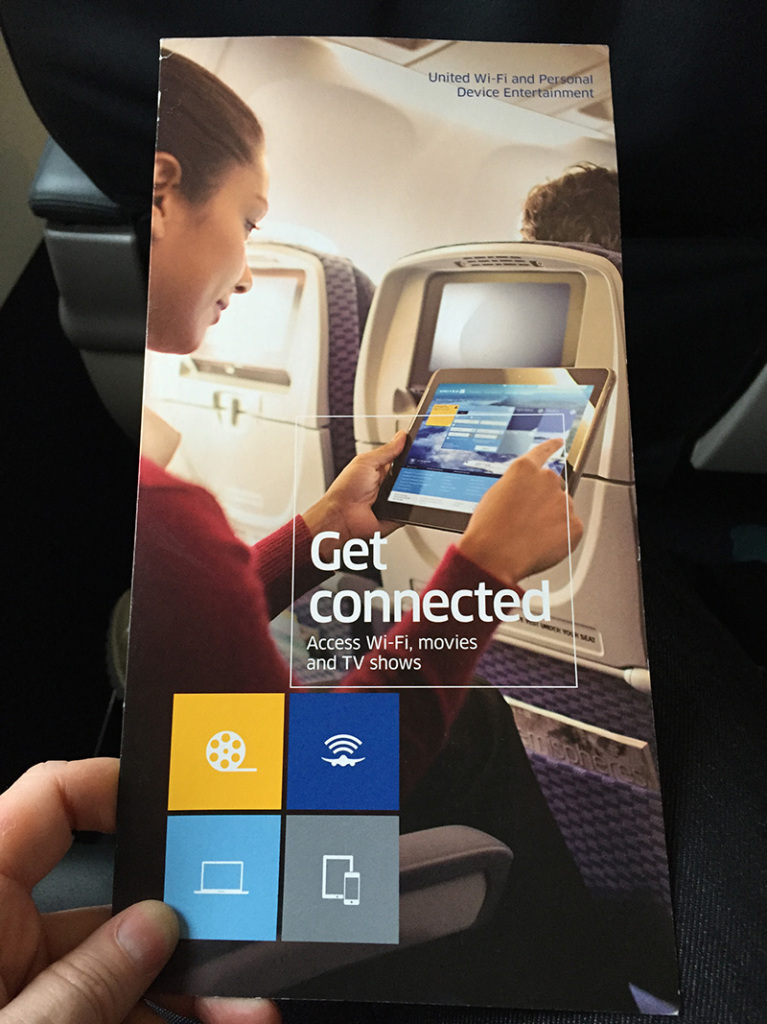 The latest folder about connecting to Wi-Fi and their personal device entertainment.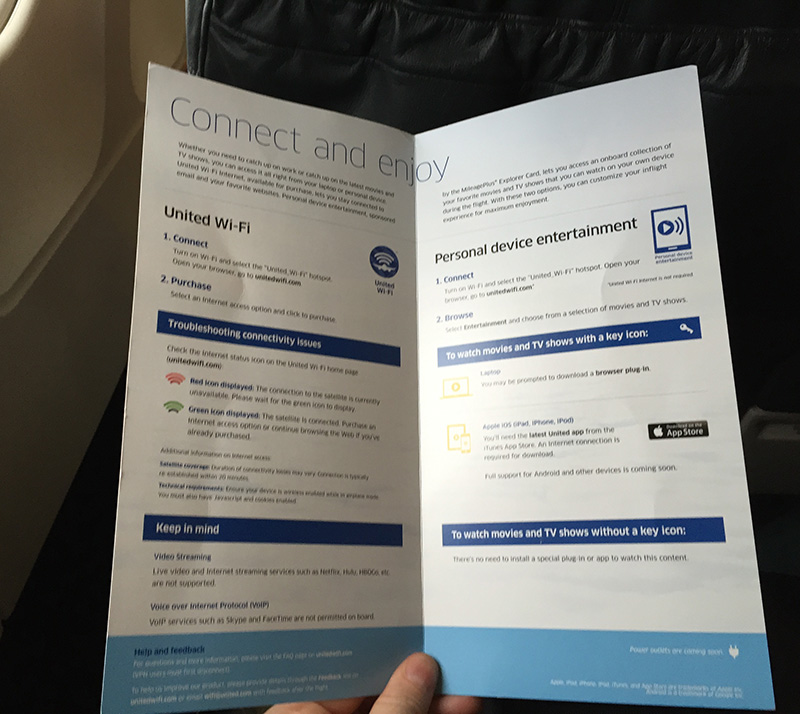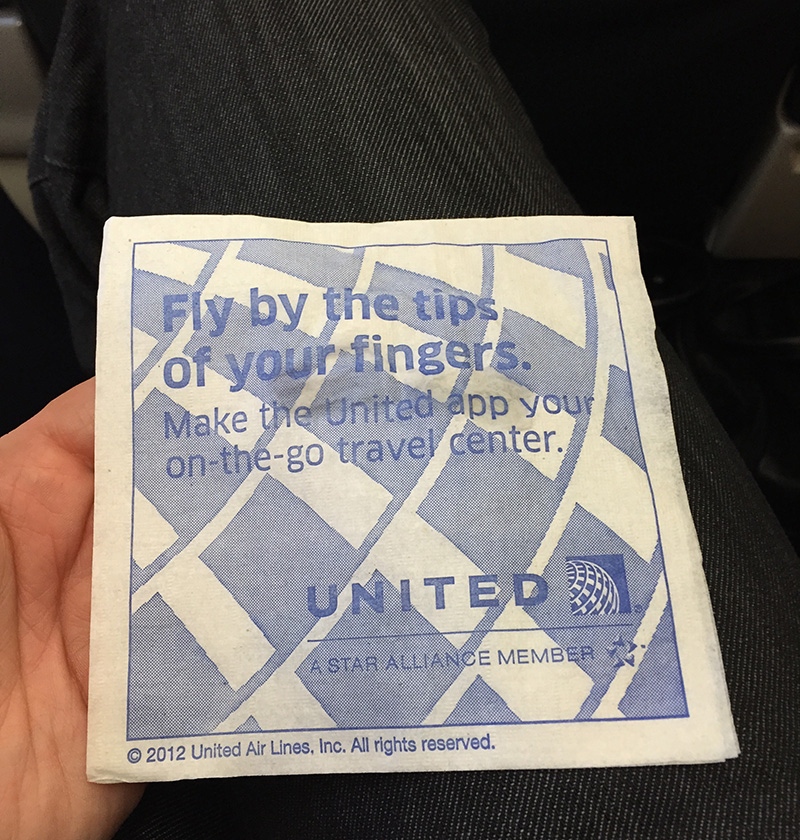 … and not just Alaska Airlines uses their napkins to market their digital services, so does United.