On day 5 of our Tokyo visit, we went to Tokyo's Ginza district. Ginza is famous for its luxurious shopping. Here you'll find Armani, Dior, Hermes and all the rest. And you'll find Sony's flagship showroom. It's four floors of all the latest products.
We went through all the floors, and the theme was clear. Apart from decorating most of the floors in a Spiderman theme, they wanted to play on the connectedness of their devices in the home: the one-content-on-multiple-screens-idea (movies, games etc across all devices). The clearest display of this was a diagram of the home with all the devices connected through different Sony services and devices.
I don't think the products on display lived up to the diagram. Both Samsung and Sony are companies that seriously can challenge everyone else and bring true innovation to the market. What we saw in the showroom, however, didn't really spark any awe. We played around some with the new Sony Tablets, which are arguably the best looking Android-tablets.
I do hope to see Sony turn the idea of connected services and software across all different types of devices into real products soon.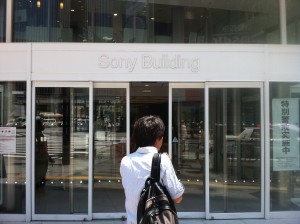 The entrance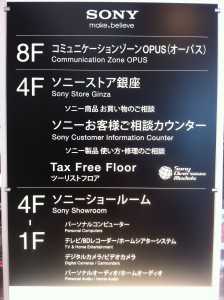 4 floors of Sony products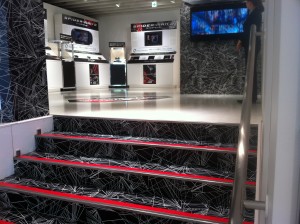 Spiderman themed stairs and walls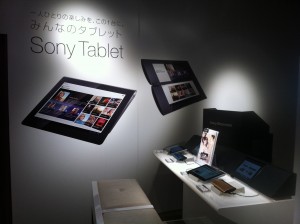 The Sony Tablet